The NCN announced POLONEZ BIS. We encourage you to apply for the NCN scholarship, come to Poland and work with us (you must hold a PhD). 
Application deadline: December 15, 2021.
If you are interested in joining us, please contact Emanuel Kulczycki (emek@amu.edu.pl), the head of our group.
Why work with us?
You wonder why working with us may seem a good idea? Why join forces with the Scholarly Communication Research Group? You probably have seen some of our profiles, descriptions of our projects; maybe you have even read some of our publications. All of that is important. But let us tell you few crucial things that you may consider if you think seriously about a year or two years stay in Poland.
First, we are a team, and we work as a team. We support each other and each other's research projects. We are open to learning from each other, and we do our best to offer our various competencies to strengthen each other's pursuits.
Second, we are a really inter and transdisciplinary team. We are not afraid to ask research questions that go beyond the traditional borders of disciplines. We are well-prepared to answer them by any means necessary. Therefore, we experiment with quantitative and qualitative research designs. We mix bibliometrics studies with philosophical reflection on the ontology of metrics. It is because we see the strength in our diversity and our diverse backgrounds (not just epistemic but also cultural and political).
Third, we love to have fun. Social sciences are fun when done together in teams when you can learn new things and acquire new skills. Research is also a kind of play – when you keep the rigor and mastered your craft, then the time for virtuosity began.
We organize seminars and conferences, read each other's papers, and often join forces to write experimental pieces that emerge from our daily conversations. We teach each other new skills and help each other prosper. So we definitely can find common ground in various research areas. Yet what is essential when you decide on your future life in the academe – even if that is one or two years – is to know that you would be joining a successful and friendly team of real people. Come and join us!
About POLONEZ BIS
POLONEZ BIS is a fellowship programme for experienced researchers, co-funded by the European Commission and the Polish National Science Centre under the Marie Skłodowska-Curie COFUND grant. In three calls to be announced in 2021 and 2022, the programme will recruit 120 scientists from all over the world. They will move to Poland for 24 months to conduct their basic research in public or private institutions. The research component will be complemented by a series of workshops and an opportunity to cooperate with startups and non-governmental organisations during short-term secondments.
POLONEZ BIS is a postdoctoral programme addressed to researchers interested in developing their professional skills within the stimulating environment of best research institutions in Poland. Open to candidates of any research background, discipline, nationality, age and gender. Selected in a transparent, merit-based evaluation process based on international peer-review, the Fellows will be independent in designing their own career development plan and will collaborate with outstanding supervisors at an academic or non-academic host institution of their choice.
The programme guarantees excellent working conditions inclusive of a generous salary (€ 53,5 K a year, gross), an annual research grant (€ 50 K) and a comprehensive Research Leaders' Training Programme enhancing both research-related and transferable skills.
The programme is coordinated by the National Science Centre (NCN), a government agency with over 10 years of experience in funding curiosity-driven research in Poland. To strengthen the programme's impact, NCN will involve 4 project partner organisations:
Careers Research and Advisory Centre to reinforce the fellows' potential for professional development,
Startup HUB Poland to provide insight into the non-academic sector and match fellows with appropriate secondment institutions,
Polish Women Scientists Network to conduct Responsible Research and Innovation training as well as support fellows in communication of research results to the general public,
Interdisciplinary Center for Mathematical and Computational Modelling to advise on the choice of appropriate Open Access and Open Data tools to disseminate research results to the scientific community.
Host Institutions
Fellowships can be hosted by any organisation registered in Poland. This includes universities, research institutes or centres, private companies, foundations, NGOs, museums, scientific libraries, etc. The profile of the selected institution should reflect the nature of the research project.
An institution which granted the applicant a doctoral degree or employed them within the 3 years before the date of the call launch is not eligible. The host institution will provide the Fellow with the support of a supervisor/mentor in the chosen field of research and an administrative assistant to help successfully manage the project. The host institution will receive 20% lump sum for indirect costs related to project management.
Call timeline
POLONEZ BIS 1: September 2021 – December 2021
POLONEZ BIS 2: March 2022 – June 2022
POLONEZ BIS 3: September 2022 – December 2022
---
---
Below, you can read about a project and experience of Dr. Zehra Taşkın who works with us, thanks to the ULAM Program, since November 2019. 
---
From content-based citation analysis to well-designed research evaluation systems: ULAM Program to broaden the research
In 2019, my project proposal titled "Creating a content-based citation analysis system for English and Polish" was awarded by NAWA Poland's ULAM Program. I moved to Poznań in November 2019 to conduct my project. I have been living in Poznań for 18 months with my family. Before I came to Poznań, I was thinking that I would only focus on my project here. However, everything is more than my expectations and dreams now. I am working on my research project and the preliminary findings of the project have already been published in Scientometrics. Currently, the tagging process, which is the second phase of my project, continues, and I plan to finish the project on time despite the pandemic. Because my main motivation channel is a good working environment and fortunately, the pandemic could not change it.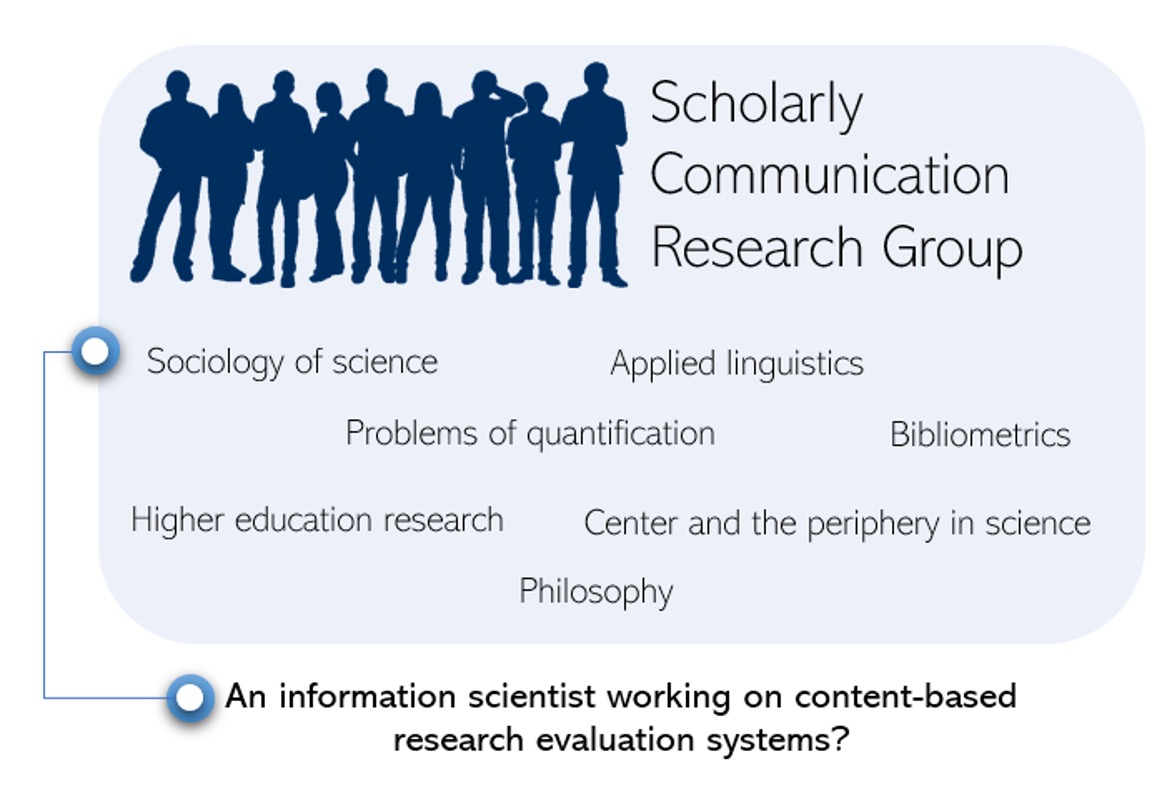 Besides my project, the ULAM program provides me with the opportunity to work with an interdisciplinary team including philosophers, sociologists, applied linguist etc. It gives me new collaboration opportunities, new insights and great discussions on various subjects. In the beginning, the question was "what does an information scientist working on content-based research evaluation systems do for an interdisciplinary research group?". It did not take long to find the answer for me: There is no limit!
Now, we, as a research group, are working on content-based analysis for predatory citations, finding the leading figures in linguistics, searching for secret legacies in science, trying to find problems of current research evaluation systems based on counting everything… I am very happy to be able to combine my scientific experiences with SCRGs'. Also, I have a great title given by my friends here: "master of rainbows" because of my visualization abilities. This is the great title I've ever awarded.
My project is limited to 2 years and there are just 6 months left to finish, but the collaboration will never end. I am very happy that this collaboration happens thanks to NAWA. My suggestion to the researchers who plan to apply for ULAM program this year is "Keep calm, find your dream team and write your proposal!"