Why work with us?
You wonder why working with us may seem a good idea? Why join forces with the Scholarly Communication Research Group? You probably have seen some of our profiles, descriptions of our projects; maybe you have even read some of our publications. All of that is important. But let us tell you few crucial things that you may consider if you think seriously about a year or two years stay in Poland.
First, we are a team, and we work as a team. We support each other and each other's research projects. We are open to learning from each other, and we do our best to offer our various competencies to strengthen each other's pursuits.
Second, we are a really inter and transdisciplinary team. We are not afraid to ask research questions that go beyond the traditional borders of disciplines. We are well-prepared to answer them by any means necessary. Therefore, we experiment with quantitative and qualitative research designs. We mix bibliometrics studies with philosophical reflection on the ontology of metrics. It is because we see the strength in our diversity and our diverse backgrounds (not just epistemic but also cultural and political).
Third, we love to have fun. Social sciences are fun when done together in teams when you can learn new things and acquire new skills. Research is also a kind of play – when you keep the rigor and mastered your craft, then the time for virtuosity began.
We organize seminars and conferences, read each other's papers, and often join forces to write experimental pieces that emerge from our daily conversations. We teach each other new skills and help each other prosper. So we definitely can find common ground in various research areas. Yet what is essential when you decide on your future life in the academe – even if that is one or two years – is to know that you would be joining a successful and friendly team of real people. Come and join us!
Key dates and information
Deadline for submitting the application

The call for applications under the Programme will be conducted from 10 February to 10 May 2022 until 3:00 PM according to the official time in Poland.

Form of submitting the application

Application can be submitted by scientist only within the NAWA ICT system. In order to submit the application form, please register an account in the NAWA ICT system. Once you are logged in choose the option:

·       All Applicants // SUBMIT AN APPLICATION//

·       Applicants with certificate Seal of Excellence // SUBMIT AN APPLICATION//

Language of the application

The application and its attachments shall be drawn up in English. Submitting a copy of the doctoral diploma in Polish shall be acceptable.

Project start date

The visit under the Project cannot start earlier than on 1 January 2023 or later than on 1 October 2023.

Project duration

The length of stay may be from 6 to 24 months.
NAWA Scholarship
The calculation of the Scholarship shall take into account:
Living allowance in the amount of PLN 10,000 monthly for each full month of stay of the Fellow at the Host institution. The length of the stay shall be specified in the application, giving the number of full months of the stay, the stay starting from the first day of the month. The amount of the living allowance of the Fellow may be increased if his/her spouse participates in the visit – by PLN 2,000 monthly, unless the spouse undertakes employment in the course of the Scholarship (which means employment both under a contract of employment and under a civil law agreement). This amount may also be increased if the Fellow is accompanied by underage children – by PLN 1,000 monthly for each underage child.
One-off mobility allowance in the amount of:
PLN 7,000 in the case of visits from European countries, if only the Fellow is participating in the visit and an additional PLN 2,000 for each person, if the scientist is accompanied by the spouse or underage children of the Fellow;
PLN 12,000 in the case of visits from non-European countries, if only the Fellow is participating in the visit and an additional PLN 5,000 for each person, if the scientist is accompanied by the spouse or underage children of the Fellow.
The costs of training – costs of learning Polish in the case of applicants who are not of Polish origin in the form of a one-off training allowance at maximum PLN 5,000. Polish language learning should take place in the institution with the NAWA Accreditation. The list of accredited entities will be available in April 2021 on the webpage https://nawa.gov.pl/jezyk-polski/akredytacja-nawa. If in the Host institution, where the Fellow holder implements the Project, there is no accredited unit, the Polish language course should be conducted as part of university courses.
More detailed info on the ULAM program website.
---
Below, you can read about a project and experience of Dr. Zehra Taşkın who works with us, thanks to the ULAM Program, since November 2019. 
Prof. Lynne Bowker will join us in October 2022, thanks to the ULAM Program 2021 edition. 
---
From content-based citation analysis to well-designed research evaluation systems: ULAM Program to broaden the research
In 2019, my project proposal titled "Creating a content-based citation analysis system for English and Polish" was awarded by NAWA Poland's ULAM Program. I moved to Poznań in November 2019 to conduct my project. I have been living in Poznań for 18 months with my family. Before I came to Poznań, I was thinking that I would only focus on my project here. However, everything is more than my expectations and dreams now. I am working on my research project and the preliminary findings of the project have already been published in Scientometrics. Currently, the tagging process, which is the second phase of my project, continues, and I plan to finish the project on time despite the pandemic. Because my main motivation channel is a good working environment and fortunately, the pandemic could not change it.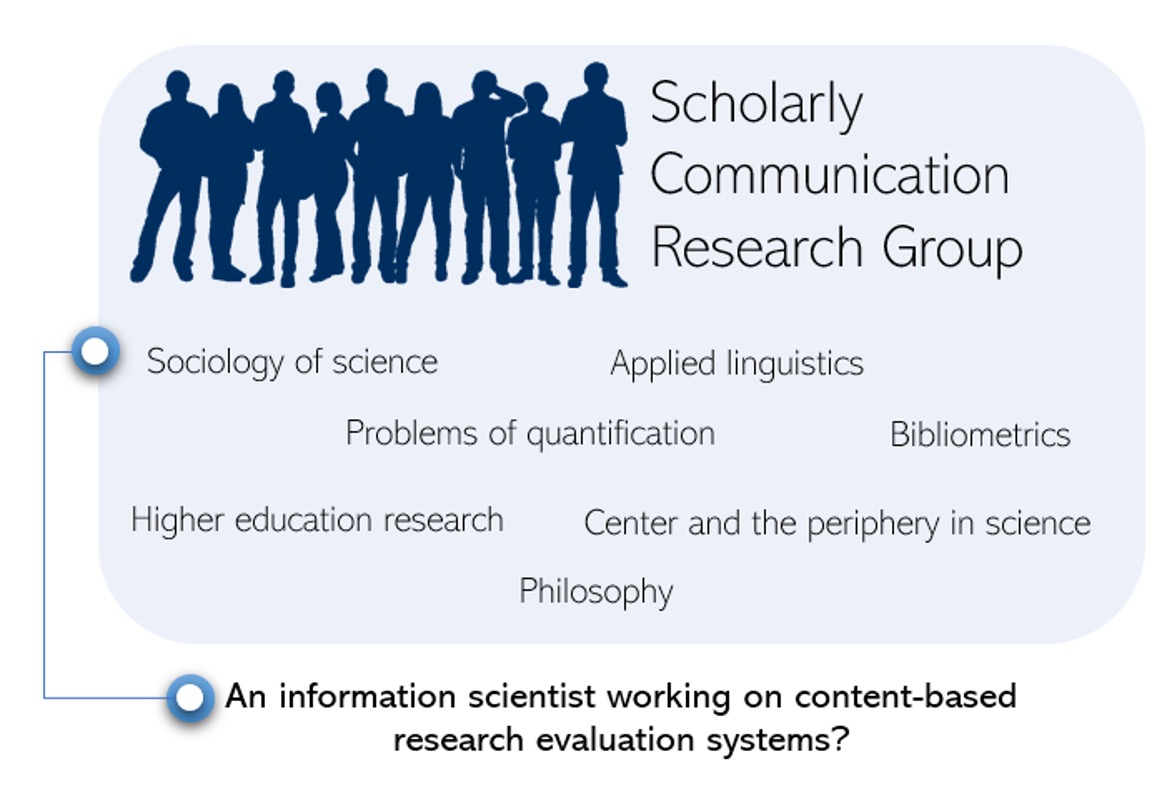 Besides my project, the ULAM program provides me with the opportunity to work with an interdisciplinary team including philosophers, sociologists, applied linguist etc. It gives me new collaboration opportunities, new insights and great discussions on various subjects. In the beginning, the question was "what does an information scientist working on content-based research evaluation systems do for an interdisciplinary research group?". It did not take long to find the answer for me: There is no limit!
Now, we, as a research group, are working on content-based analysis for predatory citations, finding the leading figures in linguistics, searching for secret legacies in science, trying to find problems of current research evaluation systems based on counting everything… I am very happy to be able to combine my scientific experiences with SCRGs'. Also, I have a great title given by my friends here: "master of rainbows" because of my visualization abilities. This is the great title I've ever awarded.
My project is limited to 2 years and there are just 6 months left to finish, but the collaboration will never end. I am very happy that this collaboration happens thanks to NAWA. My suggestion to the researchers who plan to apply for ULAM program this year is "Keep calm, find your dream team and write your proposal!"
---